Description
TITANIUM – CP GRADE MATERIAL
Commercially pure, or CP titanium is unalloyed titanium with purity range of 99.0% 99.4%. The term commercially pure (CP) titanium is applied to unalloyed titanium and designates several grades containing minor amounts of impurity elements, such as carbon, iron and oxygen. CP Ti Gr. 1 has the highest corrosion resistance, formability, and lowest strength, whereas, CP Ti Gr. 4 offers the highest strength with moderate formability.  The most commonly used grade is CP Ti Grade 2. The chemical compositions and physical properties of the four grades of CP titanium are listed below.
TITANIUM TI6AL4V GRADE-5
Grade 5, also known as Ti6Al4V, Ti-6Al-4V, Ti 6-4, Ti64 or R56400 is the most commonly used titanium alloy. It has a chemical composition of 6% aluminium, 4% vanadium, 0.25% (maximum) iron, 0.2% (maximum) oxygen, and the remainder titanium. Grade 5 is used extensively in Aerospace, Medical, Marine, and Chemical Processing. It is significantly stronger than commercially pure titanium while having the same stiffness and thermal properties. Among its many advantages, it is heat treatable. This grade has an excellent combination of strength, corrosion resistance, weld and fabricability. In consequence, its uses are numerous such as for military aircraft or turbines. It is also used in surgical implants. Generally, it is used in applications up to 400 degrees Celsius. Its properties are very similar to those of the 300 stainless steel series, especially 316. Ti-6Al-4V is a two phase alpha + beta grade of titanium and is the most widely used of all the titanium grades.
TITANIUM BARS / RODS
Titanium Round Bar products as per ASTM B348/ASME SB348 are available in Grades 1, 2, 3, 4, Ti6AL4V and other titanium grades in sizes up to diameter 500mm. Rectangular and square sizes are also available. We supply aerospace grades like AMS 4928, AMS 4911, AMS 2631, AMS 4901, AMS 4907, AMS 4919, AMS 6931, AMS T 9046, AMS T 9047 and international standards like ASTM B 337, ASTM B 338, ASTM B 381, ASTM F 67, ASTM F 136, ASTM B348, ASTM B265 and pipes, fittings & flanges with NORSOK M630 Rev 2 MDS T01 specifications for North sea petroleum industry developments and operations at very competitive titanium prices.
TITANIUM SHEETS AND PLATES
Titanium sheets, plates as per ASTM B265/ASTM SB265 or in AMS aerospace grades in both CP and alloy grades. Our stock  thickness ranges from 0.5mm to 100 mm thick. Titanium Plate is available in cut sizes based on customers requirements. Customers can buy only what they need and not full sheets or available standard sizes. We use water-jet cutting machine to cut plates and shearing machine for sheets. We supply Titanium Sheets and Plates at very competitive prices with good quality, made by top-tier US and European mills.
• Cold Rolled Sheets 0.5 ~ 4.0mm Thk x <1000 Width x <3000 Length
• Hot Rolled Plates 4.1 ~ 100.0mm Thk x <3000 Width x <4000 Length
TITANIUM TUBES, PIPES & FITTINGS
Titanium Tubes, Pipes and fittings are available in both Seamless as well as Welded types, manufactured to the ASTM/ASME specifications in a wide variety of sizes. Flange types like weld-neck, slip-on, blind, lap joint, threaded and socket weld are available in ASME B16.5 specifications. We supply titanium tubes to leading Oil & Gas industry fabricators to build heat exchangers, air-coolers and other process equipments. Depending upong the requirement of your projects we can supply with ASTM/ASME or NORSOK M630 specifications.
TITANIUM EXPANDED MESH & WIRE MESH
Titanium expanded meshes are mostly used in chemical coating industries like immersion baskets for anodizing parts & anodes due to their excellent non-corrosive properties. Unalloyed titanium mesh shows outstanding resistance to salt water, is virtually immune to atmospheric corrosion, and is highly resistant to metallic salts, chlorides, hydroxides, nitric and chromic acids, organic acids and dilute alkalis.
Titanium Expanded Mesh
• Grades: CP Grade 1, Grade 2,
• Sizes: Thickness: 0.5~2.0mm, Length: 500mm~2000mm, Width: 100mm~1200mm
• Type: Punching, Pulling – Expanded mesh
• Opening size of mesh: 2mm*3mm, 3mm*6mm, 4mm*8mm, 5mm*10mm, 5mm*12mm, 6mm*14mm, 40*14mm, 4.5mm*12.5mm
Wire Mesh, also commonly referred to as wire mesh screen, is a woven metal fabric having either square or rectangular "working openings" between wires — produced on large weaving machines called looms. The wire mesh is referred in mesh counts  – for example Mesh 4 refers to 4 meshes per inch. Titan can supply wire meshes in Titanium & exotic metals like Inconel® & Monel®.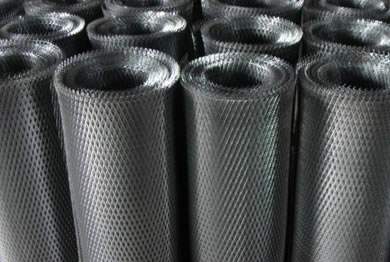 TITANIUM WELDING RODS AND WIRES
Titanium MIG Weld Wires, TIG welding rods to the titanium welding process are available with us. Titanium welding wire and rod is covered by AWS A5.16-70 Specification ("Titanium and Titanium-Alloy Bare Welding Rods and Electrodes"). It is generally good practice to select a filler metal matching the properties and composition of the titanium base metal grade. However, for both commercially pure grades and alloys, selecting a weld wire one strength level below the base metal is also practiced.
HEAT EXCHANGER TUBES- SEAMLESS & WELDED
Specializing in boiler tubes, condenser tubes, heat exchanger tubes, ferrules, and boiler tube plugs. Our customers include mechanical contractors, original equipment manufacturers, fabricators, end users, exporters, tourist railroads, utility power plants, Oil & Gas refineries. We highly specialize in supplying titanium Gr2 SMLS & welded tubes to the Oil & Gas industry process equipment manufacturers.
TITANIUM LINE PIPES WITH FLANGES
All the flanges and fittings are sourced from globally reputed qualified manufacturers. For north sea oil and gas flatforms, we can supply NORSOK certified flanges of all types. We do not take up titanium fabrication works, however we can refer you to qualified workshops as most of our customers are either titanium machine shops or fabricators.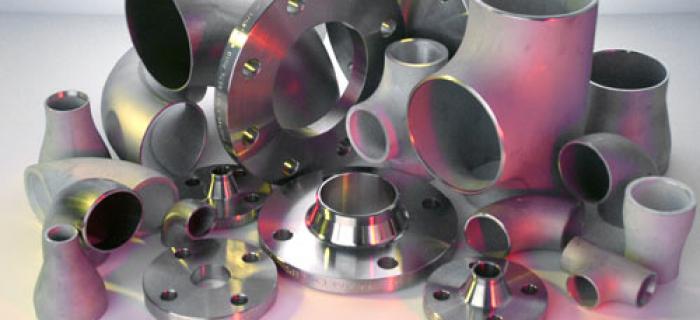 TITANIUM SCREWS, NUTS AND BOLTS
Titanium fasteners, including Titanium bolts, hex nuts, screws, threaded studs and washers. Our Titanium fasteners are available in a variety of sizes in stock, as well as additional sizes upon request. Titan Titanium products meet aerospace and industrial specifications, and are available in commercially pure grade 2 as well as Grade 5 Ti6Al4V.
• Standards: All DIN specifications & ANSI B18.2.3.4M.
• Size: M3 ~ M36 and All Inch sizes.
• Special sizes/specifications made upon order.
TITANIUM FOIL
Titanium foils are used in bio-engineering research applications where body tissues, saliva and micro organisms are kept in the titanium foils due to their excellent bio-compatibility and inert nature with living things. Another common use for titanium as a thin foil is in shavers. The windscreen is the application where you most likely can find titanium foil as a non-corporate user. Titanium foil has also been used in making of the camera shutters, a most unseen and unknown device hidden inside a camera that allows light to pass for a short period of time, for the purpose of exposing film or an electronic sensor to light to make a photo. If you're engaging in making something out of titanium in the form of foil, just remember tha titanium foil is about the same thickness as a sheet of paper. You can build wind shavers, screens, wind screen, camera shutters, or what ever you can imagine.• Foil Size: Thickness: 0.05/0.1/0.2/0.25/0.3mm. Width: 125/150/300mm