Description
PT Metro Rekayasa Indonesia is a professional geosynthetic, installation service and installation equipment supplier in Indonesia. Our products are in conformity with international and national products and test standars.
PP Woven Geotextile PET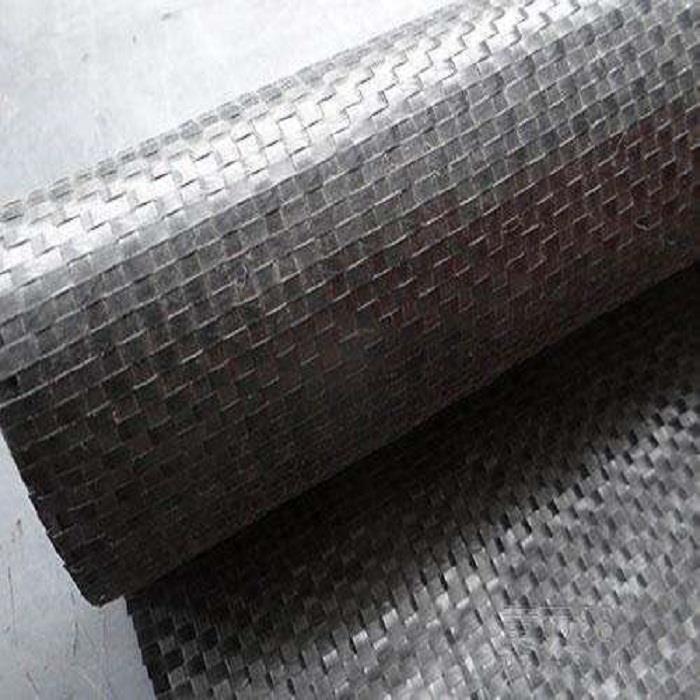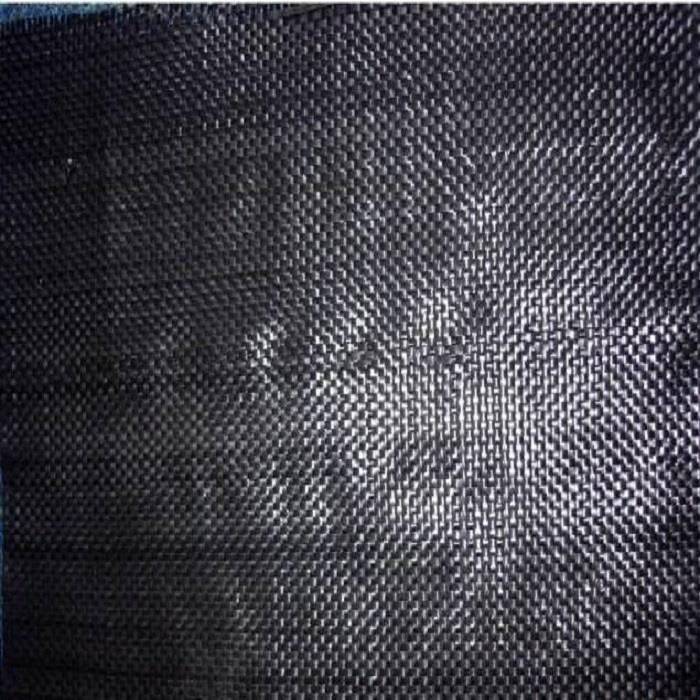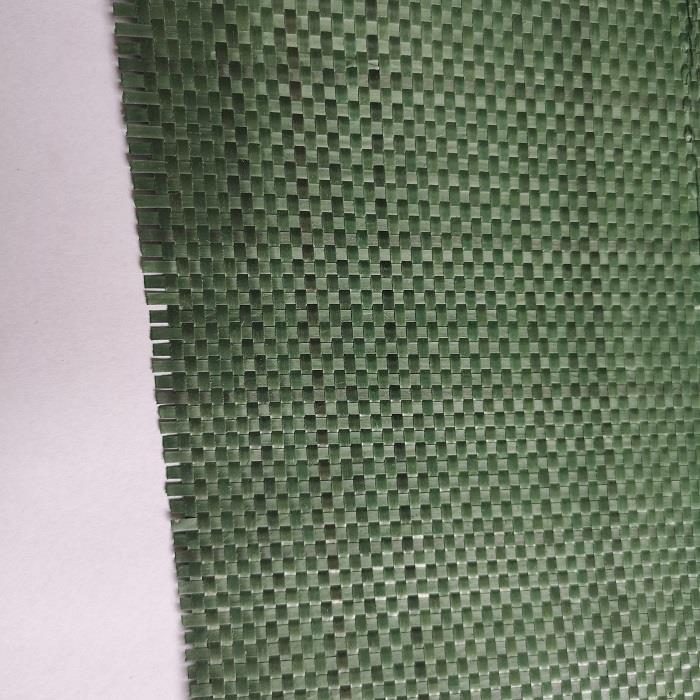 PP woven geotextile Introduction
Our supplied PP woven geotextile is plastic woven film yarn geotextile, created on large industrial looms that interlace horizontal and vertical threads to form a tight criss-cross or mesh. The flat threads are made by pp resin extrusion, splitting, stretching processing ways.
Woven geotextile fabrics tend to be lightweight and much stronger than nonwoven geotextile because of processing way difference. Woven geotextile fabrics tend to be used for construction projects that will be long-lasting. Its performance can meet or exceed our national standard GB/T17690.
1. High in Strength
2. UV Resistant
3. Rot Resistant
4. Resists Biological Degradation
5. Chemically Inert
6. Increases the Life of your Roads
7. Strengthens and Supports Aggregates
PP woven geotextile product meet or exceed our national standard GB/T 17690 as showed below.
No.
Value          SPE.
20-15
30-22
40-28
50-35
60-42
80-56
100-70
Item
1
Longitudinal Strength kN/m ≥
20
30
40
50
60
80
100
2
Latitudinal Strength kN/m ≥
15
22
28
35
42
56
70
3
Tensile Strength Elongation %
28
  4
Trapezoid Tear Strength (Cross direction), kN≥
0.3
0.45
0.5
0.6
0.75
1.0
1.2
5
Puncture Resistance,kN≥
1.6
2.4
3.2
4.0
4.8
6. 0
7.5
6
Vertical Permeability coefficient, m/s ≥
10-1~10-4
7
Equivalent opening size O95,mm
0.08-0.5
8
Unit Weight g/m2
120
160
200
240
280
340
400
Weight Deviation
±10%
9
Anti-UV Resistance
As negotiated
1. Used for heavy loads and soft soils due to the use of a high strength, high modulus stabilization fabric.
2. Reduce localized shear failure in weak subsoil conditions and aid construction over soft subsoils.
3. Reduce rutting in paved or unpaved surfaces.
4. Used when both the strength and separation are needed.
5. Asphalt overlay fabric.
6. Used for shoreline rip rap application.
7. Resists ultraviolet and biological deterioration, rotting, naturally encountered basics and acids.
8. Stable within a PH range of 2 to 13.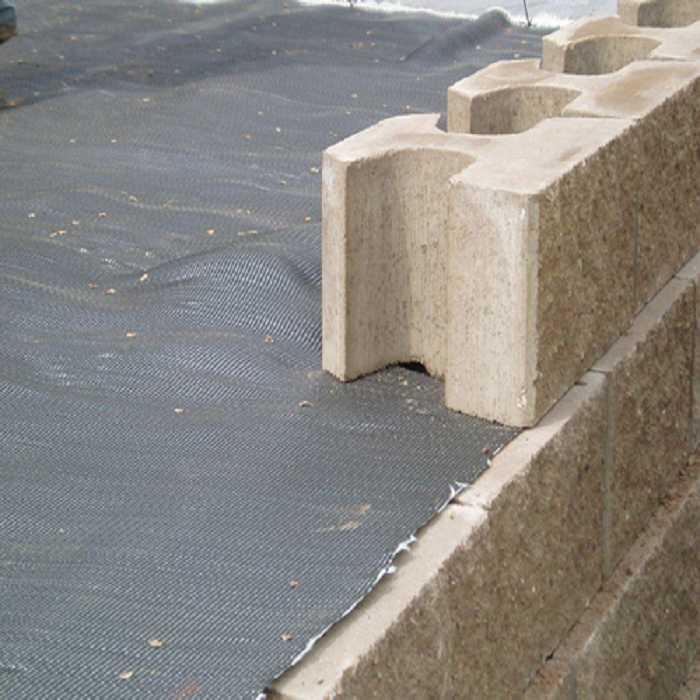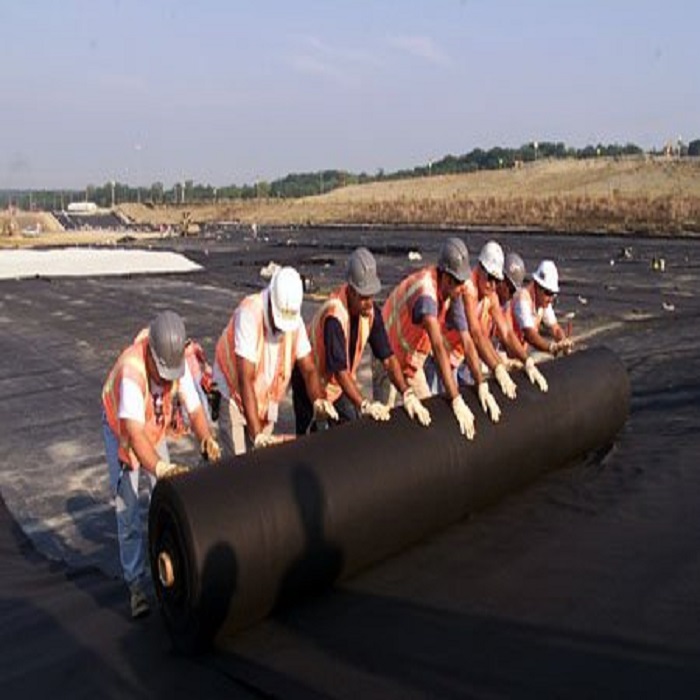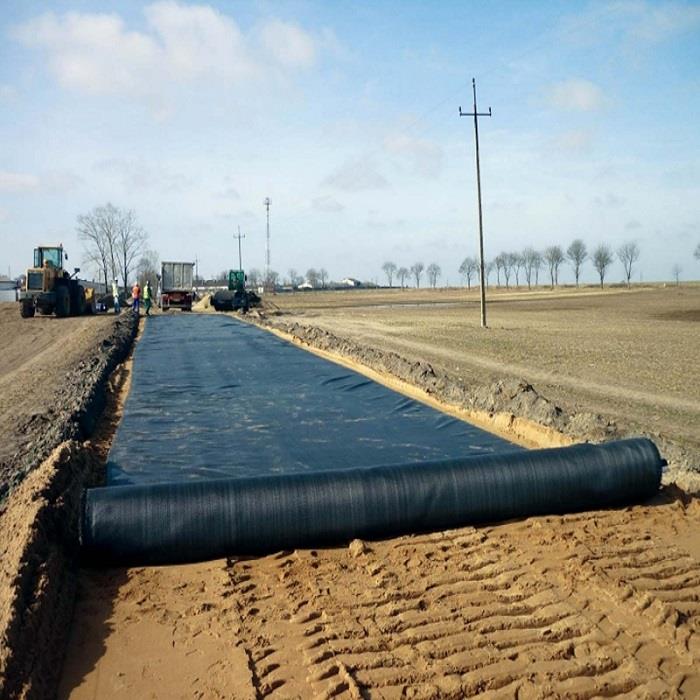 Staple Fiber PET Nonwoven geotextile Introduction
Staple fiber PET nonwoven geotextile is permeable fabric which has the ability to separate, filter, reinforce, protect, or drain.
It is made from 100% polyester(PET) staple fiber without chemical additives and heating. It is needle punched by our advanced equipment, which of the main equipment is imported from Germany.
PET material itself has a good UV and chemical resistance properties. It is an environmental friendly construction material.
Staple fiber PP geotextile has the main functions of separation, filtration, drainage and reinforcement.

Geotextile Application Areas Versus Geotextile Functions
Areas

of Application

Separation
Filtration
Drainage
Reinforcement
Protection
Waterproofing
Paved Roads
PF
SF
SF
SF
Unpaved Roads
PF
SF
SF
SF
Repaving
SF
PF
Drainage
SF
PF
SF
Sports Fields
PF
PF
Hydraulic Construction
SF
PF
Railroads
PF
PF
Geomembrane Containment
SF
SF
PF
Embankments
PF
SF
SF
SF
Retaining Walls
SF
PF
PF
Tunnels
PF
PF: Primary Function              SF: Secondary Function
Staple Fiber PET Geotextile Specification
Our staple fiber PET geotextile product specifications meet or exceed our national standard GB/T 17638-2017 as showed below.
No.
Value SPE.(KN/m)
3
5
8
10
15
20
25
30
40
Item
1
Break tensile strength KN/m (MD,CD)
3
5
8
10
15
20
25
30
40
2
Elongation at break %
20~100
3
Bursting strength,KN≥
0.6
1.0
1.4
1.8
2.5
3.2
4.0
5.5
7.0
4
Unit area weight deviation %
±5
5
Width deviation %
-0.5
6
Thickness deviation %
±10
7
Equivalent opening size O90( O95 ),mm
0.07~0.2
8
Vertical seepage coefficient,cm/s
K×(10-1-10-3)   K=1.0~9.9
9
Tear Strength,kN(CD,MD)≥
0.1
0.15
0.2
0.25
0.4
0.5
0.65
0.8
1.0
10
Anti-acid and alklai property ( strength retained ) %
80
11
Oxidation resistance (strength retained)%
80
12
UV resistance ( strength retained)%
80
Notes: Item 4~Item 6 are designed to contract or drawing. Item 9~12 are referred rules for internal production control and should be judged via the client's design.
Staple Fiber PET Nonwoven Geotextile Dimensions
Spec.
Sheet Size
Roll Size
Packing
3 kN/m
6m*250m
6m*D56cm
plastic bag
5 kN/m
6m*250m
6m*D60cm
8 kN/m
6m*200m
6m*D60cm
10 kN/m
6m*100m
6m*D58cm
15 kN/m
6m*50m
6m*D50cm
20 kN/m
6m*50m
6m*D54cm
25 kN/m
6m*50m
6m*D60cm
30 kN/m
6m*50m
6m*D64cm
40 kN/m
6m*50m
6m*D68cm
Remarks
1. The width range is 1m-6m; Maximum width is 6m; Other width can be custom.
2.  The length can be 40, 50, 80, 100, 150, 200, 250 or custom. Maximum length is depends on the rolling limit.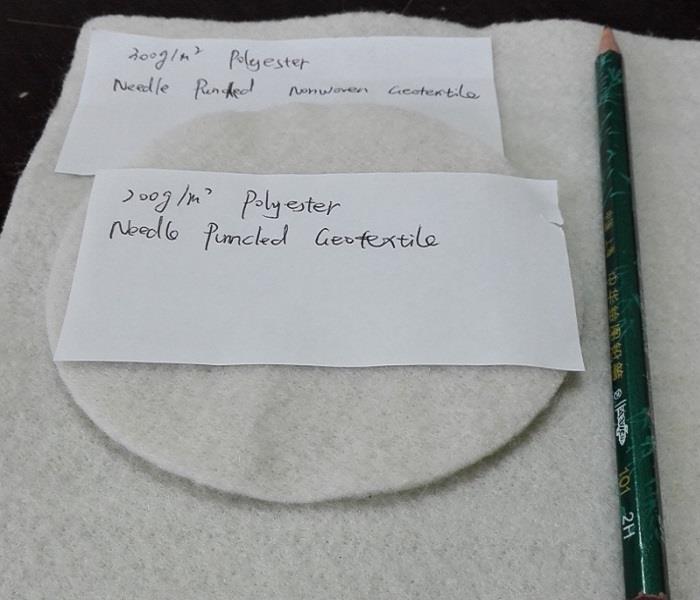 200gsm 300gsm PET geotextile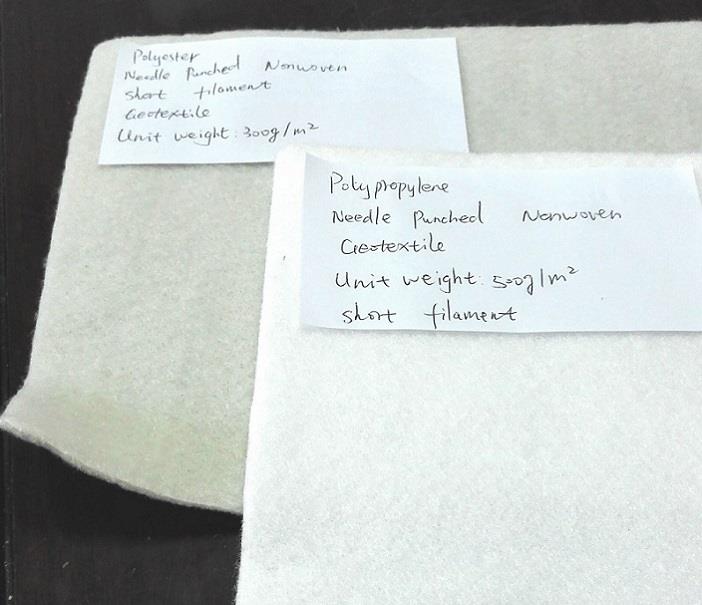 300g 500g short filament geotextile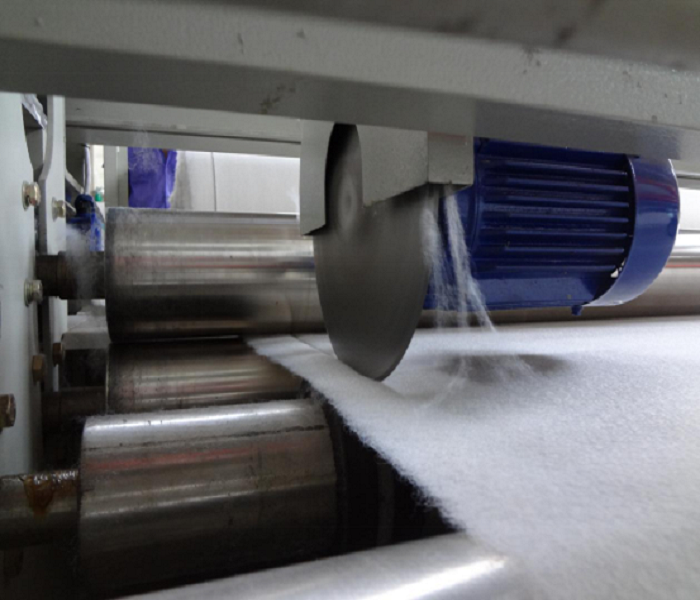 trimming PET staple geotextile
Staple Fiber PET Nonwoven Geotextile Application
This product supports many civil engineering applications including:
roads, airfields, railroads, embankments, retaining structures, reservoirs, canals,
dams, bank protection, coastal engineering and construction site silt fences or geotube.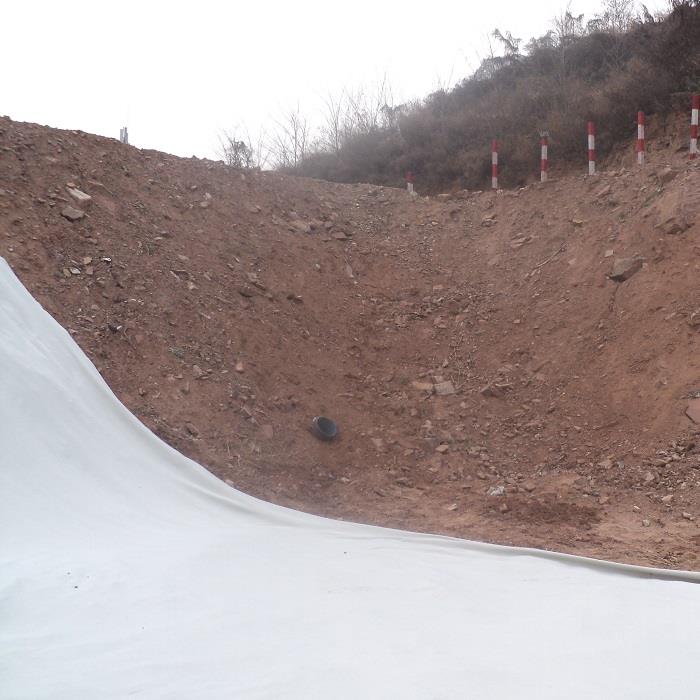 PET nonwoven geotextile application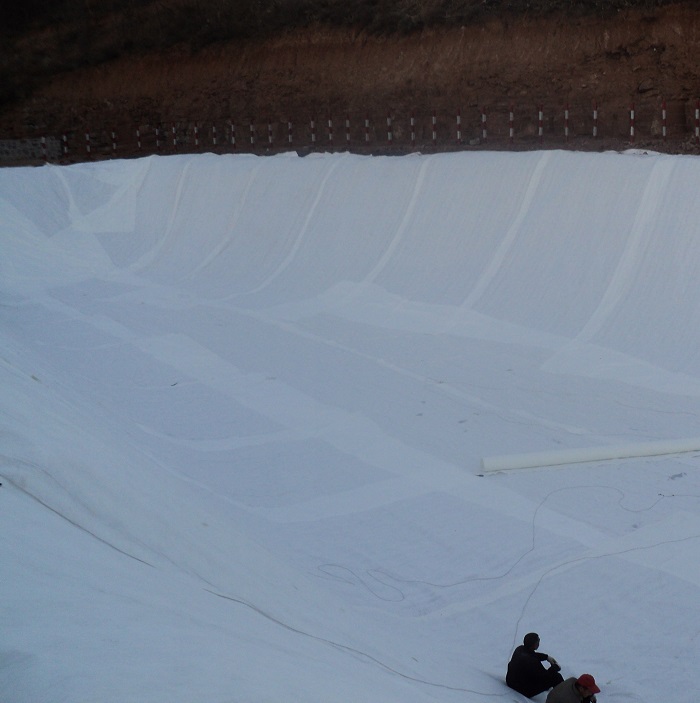 PET nonwoven textile application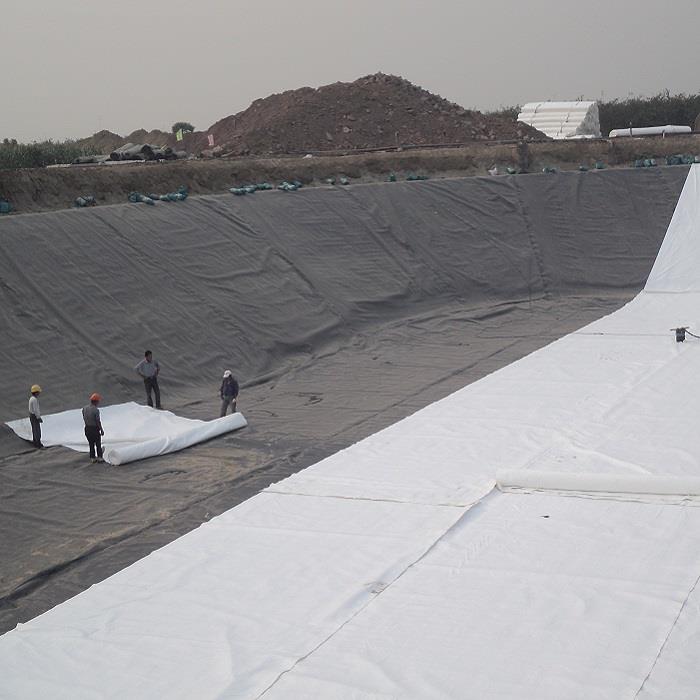 staple fiber PET geotextile application
PP Biaxial Geogrid
Product Description
We, PT Metro Rekayasa Indonesia, is a HDPE biaxial geogrid and other geosynthetics supplier in Indonesia. The soil body strength and deformation characteristics can be enhanced and improved after the reinforcement materials are mixed or laid. Geogrid is a quite important part of the reinforcement material family. HDPE biaxial geogrid can be defined as plastic stretching geogrid, which can be classified from woven PET geogrid, woven glass fiber geogrid, and others.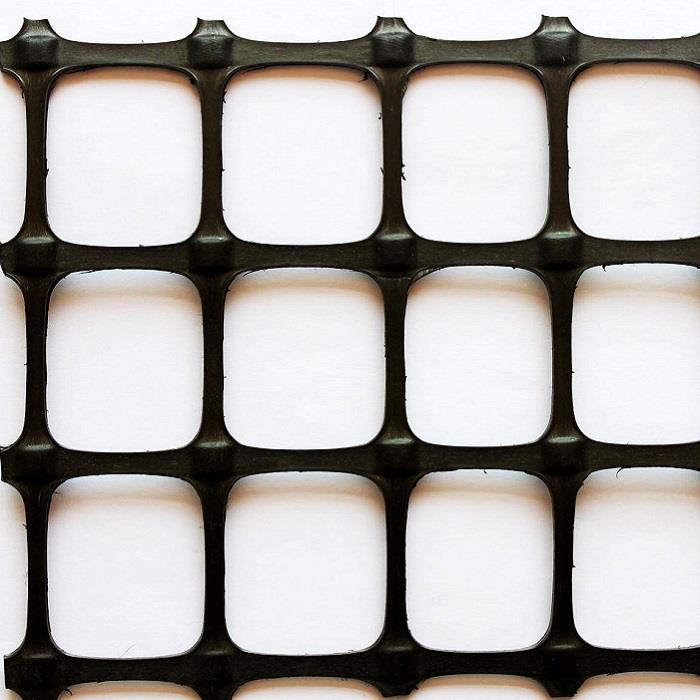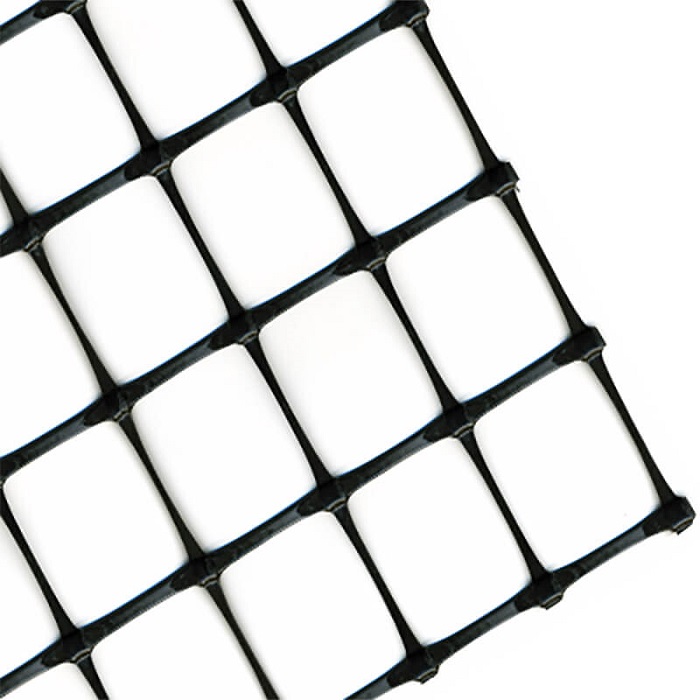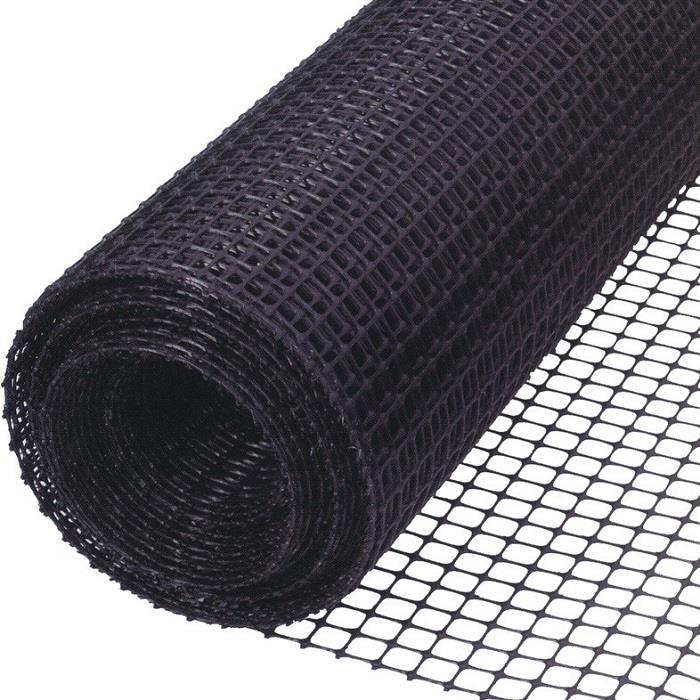 HDPE Biaxial Geogrid Introduction
HDPE biaxial geogrid is made of polymer material of high density polyethylene. It is extruded into sheet and then punched into regular mesh pattern, then stretched into a grid in longitudinal and transverse directions.
The high polymer of plastic geogrid is directionally arranged in the heating and stretching process of manufacturing, which strengthen the binding force between molecular chains so it increases the grid strength.
The principal function of HDPE biaxial geogrid is for reinforcement.
The key feature of geogrid is that the openings between the adjacent sets of longitudinal and transverse ribs, called "apertures," are large enough to allow for soil strike-through from one side of the geogrid to the other. The reason for this is that in anchorage situations the soil strike-through within the apertures bears against the transverse ribs, which transmits the load to the longitudinal ribs via the junctions. The junctions are, of course, where the longitudinal and transverse ribs meet and are connected.
1. Stabilizes the retaining walls, subbases, subsoils below roads or structures.
2. Provides excellent stress transfer.
3. Prevents deterioration/shifting of base material.
4. Increases structure life span.
5. Chemical, UV, and biological resistance.
Product Spec.
Ultimate Tensile Strength MD/CD kN/m ≥
Tensile strength @ 2% MD/CD kN/m ≥
Tensile strength @ 5% MD/CD kN/m ≥
Elongation at ultimate tensile strength MD/CD % ≤
TGSG1515
15
5
7
13.0/15.0
TGSG2020
20
7
14
TGSG2525
25
9
17
TGSG3030
30
10.5
21
TGSG3535
35
12
24
TGSG4040
40
14
28
TGSG4545
45
16
32
TGSG5050
50
17.5
35
1. Retaining walls,
2. Steepened slopes,
3. Embankments,
4. Sub-grade stabilization,
5. Embankments over soft soils,
6. Waste containment applications.