Description
AMF Clamping modules: mainly Mechanical clamping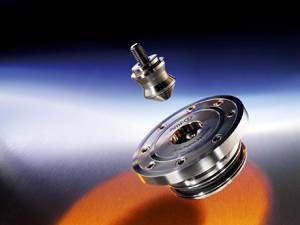 The demand for increasingly smaller production batches and more customized products required by manufacturer greater flexibility in production system linked to the maintenance of a good level of competitiveness. All of this involves the need to reduce downtime during changing of tooling and machine preparation operations.Fixing AMF ZPS modules offer very high forces securing and closing with constructive sizes reduced., positioning and clamping occurs in a same phase of work. Therefore, the efficiency of the productive system is improved.
Fixing AMF ZPS modules offer high forces securing and closing with very small sizes. The berth is mainly mechanical, hydraulic or pneumatic pressure is only required to release or unlock the device.
Block type or screw version.
Diameter of the module 45 to 148 mm
Clamping force of 10 to 40 kN.
25 To 105 Kn.modulo of horizontal or vertical clamping clamping force.Horizontal clamping or vertical.izontal module or vertical.
High precision. Repetabilidad < 0.005 mm.
Available in modular tower and stations of 2, 4, and several modules.
AMF Hydraulic clamping elements: for fixing of parts with different geometric contours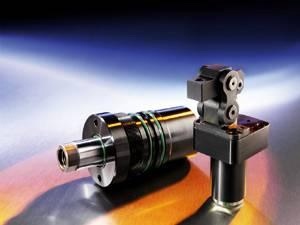 Hydraulic clamping systems offer a rational and economical method for fixing of parts with different geometric and proper contours for serial production.
Universal screw cylinders and block type.
Simple and double effect.
Cylinder of hollow stem for multiple use in production technique.
Cylinder pulling and push for individual mounting applications.
Swing clamps with several mounting possibilities.
Vertical grip knuckle and lever.
Anti-vibration bracket and support elements.
Accessories: valves, Rotary distributors, connecting units, pressure generators and multipliers.
Heavy-duty clamping jaw 65 mm
Very sturdy, high version with strong pull-down and clamping forces. The angled clamping mechanism ensures that the component is securely clamped down on to the table. The interchangeable jaws are reversible, the smooth side for machined, the serrated side for unmachined components.
Application:
For lateral clamping of high components with high clamping force.
Material:
Basic body made of malleable cast iron, jaws case-hardened.
Intermediate height h1 38 mm
for slot width a 12 mm; 14 mm; 16 mm; 18 mm
Type of product Side clamps
Our product overview: